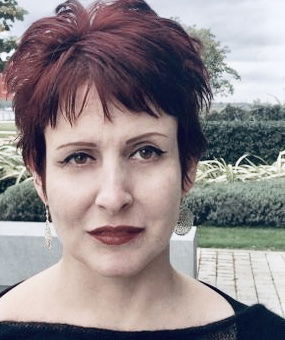 "I am not what happened to me. I am what I choose to become."
-CG Jung
Both my professional and personal experiences have created an insight as to how incredibly resilient people are. In my own life, I have overcome numerous obstacles and have faced challenging circumstances, including my own personal struggle with mental health, where I had to build upon my own internal resources to persevere. I believe that challenges can be opportunities for self-awareness, personal growth, and empowerment.
I am an integrative psychotherapist, holding a Master's Degree in Clinical Mental Health Counselling from the University of Central Florida, which is ranked as a top ten graduate programme for counselling and psychotherapy in the United States. (For additional information about my clinical training, please visit
https://ccie.ucf.edu/counselored/
).
For the past 15 years, my work has been dedicated to helping my clients heal and grow from issues related to the past so that they can live more fulfilling lives in the present. I have worked with a vast range of individuals including children, teens, adults, couples, families, and military veterans and emergency service personnel on their journeys of growth and self-discovery.
I have extensive experience in the assessment and treatment of a range of psychological disorders, with a particular focus on complex trauma and post-traumatic stress disorder, mood disorders, problems caused by adverse childhood experiences including low self esteem, relationship difficulties, and emotional dysregulation.
I am also passionate about the military community, having provided counselling and psychotherapy to veterans in the United States. I am an Armed Forces Champion and continue to provide my services to veterans and their families in Medway and throughout Kent.
Education
M.A. in Clinical Mental Health Counseling; University of Central Florida, United States
Graduate Certificate in Marriage and Family Therapy; University of Central Florida, United States
B.A. in Sociology and Psychology; Queens College, City University of New York, United States
Advanced and Specialised Trainings
Eye Movement Desensitisation and Reprocessing (Parts 1-3); Richman EMDR Training, London
Ego State Therapy; Robin Shapiro, L-CSW, London
Individual Schema Therapy Certification; Schema Institute, London
Dialectical Behaviour Therapy Skills Training (Level 1); Linehan Institute, United States
Postgraduate Diploma in Cognitive Behavioural Therapy; Canterbury Christ Church University, Canterbury
Professional Memberships and Affiliations
British Association for Behavioural & Cognitive Psychotherapies
British Association for Counselling & Psychotherapy
EMDR Association UK & Ireland
EMDR International Association
International Society of Schema Therapy
Professional Development
Healing Dissociation with EMDR Therapy: A Practical Workshop; Jamie Marich, PhD.
EMDR with Military Veterans & Uniformed Services; Matt Wesson
Healing the Heart of Complex Trauma and Dissociation with EMDR and Ego State Therapy; Carol Forgash, LCSW
EMDR: Feeling State Addiction Protocol; Robert Miller, PhD.
Dealing with Distress: Working with Self-harm and Suicide; Caroline Spring, Positive Outcomes for Dissociative Survivors
Working with Dissociative Disorders in Clinical Practice; Caroline Spring, Positive Outcomes for Dissociative Survivors
Treating Trauma Master Series: The National Institute for the Clinical Application of Behavioral Medicine
The Flash Technique: Making Trauma Memories More Accessible for EMDR Processing; Phil Manfield, PhD.
EMDR Therapy & Mindfulness for Trauma-Focused Care; Jamie Marich, PhD.
Working with Shame: The National Institute for the Clinical Application of Behavioral Medicine
Treating PTSD and Borderline Personality Disorder: Principles and Evaluation of DBT for PTSD; International Society for Traumatic Stress Studies
Attachment-Focused EMDR: Healing Developmental Deficits and Adults Abused as Children; Laurel Parnell, PhD.
Cognitive Processing Therapy for Trauma and PTSD; Lucia Hall, MSc.
Transformational Chairwork; Scott Kellogg, PhD.
Memory Focused Approaches in Cognitive Therapy for PTSD, Nick Grey, PhD.
Compassion Focused Therapy for Depression; Chris Irons, PhD.
Trauma, Dissociation, and Recovery; Caroline Spring, Positive Outcomes for Dissociative Survivors
Making Trauma Therapy Safer: The Psychophysiology of Trauma and PTSD; Babeth Rothchild, LCSW
Emotional Regulation & Crisis Survival Skills: Integrating DBT Skills into Clinical Practice; Marsha Linehan, PhD.
Cognitive Behaviour Therapy for Military Personnel; Charlie Waller Institute